Congratulations to Deanna Jankowski who received Nassau NYAPT's 2017 Bus Driver of the Year Award at Nassau NYAPT's Annual Awards Event on May 17th.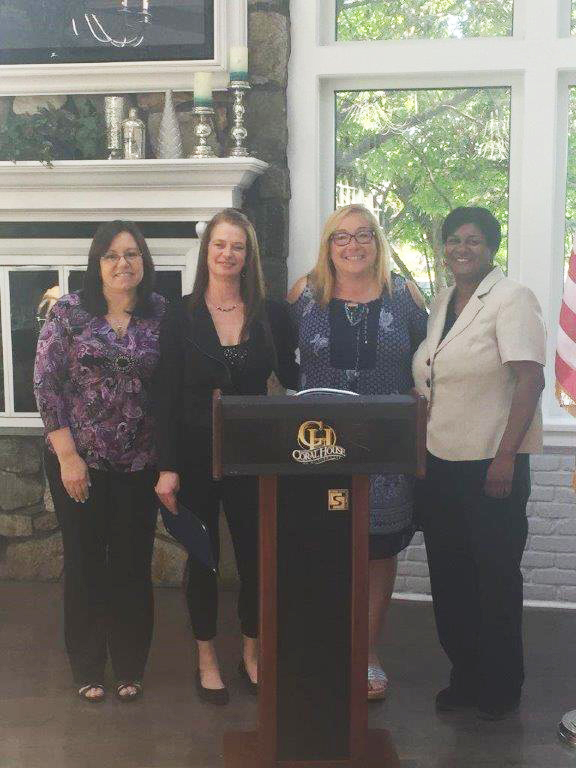 L to R: Linda Scarano (Director), Deanna Jankoski (Bus Driver of the Year), Jaime Reinke (President-Elect)  Keyana Wright (Nassau NYAPT President)  
Every year, Nassau County NYAPT Chapter recognize the professionals who are on the front line of providing exemplary school bus transportation service to our community, the School Bus Driver and the School Bus Monitor. Whether it is assisting students boarding or exiting the school bus, dealing with unruly pupils, waiting at a child's residence and keeping the child calm because no one is home to accept the child, waking up early to begin a route on time, sitting in highway traffic during rush hour, School Bus Drivers and School Bus Monitors are charged with transporting the world's most precious cargo, our future. They perform their duties with the utmost concern for our students' safety and welfare, and for this they should be recognized, honored and commended. Congratulations to Deanna!